Australia India Literatures Internation Forum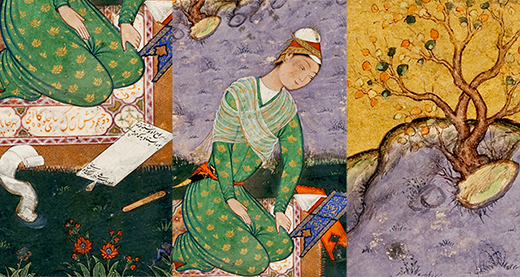 Experience the exciting world of Indian literature and the diversity of its 22 different languages. The State Library of NSW, 4 – 6 September 2012.
AILIF Program
Download the AILIF program (PDF, 791 KB).
Ten of India's most acclaimed regional writers and two major publishers travel to Australia to participate in a high calibre literary forum organised by the Writing and Society Research Centre of Western Sydney University. This is one of the largest India-Australia literary exchanges held between our two countries.
Program Highlights
Speaker: Girish Karnad on 'Myth and the Writer'
Audio: Listen to Girish's presentation (right click and "save link as" to download).
‬
Speaker: Michelle de Kretser on 'Questions of Time and Travel'
Audio: Listen to Michelle's presentation (right click and "save link as" to download).
‪
‬
Speaker: Malcolm Knox on 'Myth and the Writer'
Audio: Listen to Malcolm's presentation (right click and "save link as" to download).
‬
Speaker: Mamang Dai on 'A Sense of Place'
Audio: Listen to Mamang's presentation (right click and "save link as" to download).
‪
‬
Australian Participants
Australian writers: Manisha Jolie Amin, Inez Baranay, Judith Beveridge, Michelle Cahill, Suneeta Peres da Costa, Christopher Cyrill, Michelle de Kretser, Ali Cobby Eckermann, Roanna Gonsalves, Ivor Indyk, Aashish Kaul, Bem le Hunte, Subhash Jaireth, Nicholas Jose, Malcolm Knox, Peter Minter, Sudesh Mishra, Vijay Mishra, Pam Newton, Paul Sharrad, Chris Raja, Sharon Rundle, Kunal Sharma, Alexis Wright.

Australian publishers: Ivor Indyk (Giramondo), Kabita Dhara (Brass Monkey Books/Hunter Publishers), Michael Wilding (Wild and Woolley).
Read more about the Australian Participants
Indian Participants
Indian writers: Ambai (C S Lakshmi), Mamang Dai, Mahmood Farooqui, Gogu Shyamala, Girish Karnad (pictured), Sharan Kumar Limbale, N S Madhavan, Kynpham Sing Nongkynrih, Prabodh Parikh, Uday Prakash.

Indian publishers: Mita Kapur (CEO Siyahi: a Literary Consultancy), R Sivapriya (Penguin Books).
Read more about the Indian Participants
Event Overview
The Australia-India Literatures International Forum (AILIF) is an initiative to foster literary ties between India and Australia in an area that has not received adequate attention in either of their creative-cultural imaginaries.
While Indian Writing in English has a spectacular global presence, what is often not known in international circles is that India has 22 official languages, of which at least a dozen have flourishing and independent literary traditions. Some of these literary cultures date back two-centuries, testifying to the extraordinary linguistic diversity within the region.
Similarly the depth of Australian literature is under-appreciated in India. While it has a significant presence in the English departments of Indian universities, it has not yet penetrated the sizeable regional language markets. The hidden gems of Australian Indigenous and Indo-Australian writing, derived from traditions other than the European, are especially unknown in the subcontinent.
AILIF brings together writers from the regional languages of India with Australian Indigenous and Indo-Australian writers, to generate interest in their respective traditions and enable close interaction and collaboration between them.
This event seeks to promote inter-lingual ideas and enable high quality translations between these literatures, thereby rejuvenating the field of world literature. It contributes significantly and strategically to the idea of Australia and India being multicultural sister societies with vital, vibrant literatures that enable socio-cultural understanding and community cohesion.
Acknowledgements
AILIF is supported by the Commonwealth through the Australia-India Council, which is part of the Department of Foreign Affairs and Trade.
This project has been assisted by the Australian Government through the Australia Council, its arts funding and advisory body.
AILIF has been supported by the Cultural Fund of the Copyright Agency Limited and the Australia India Institute.
AILIF has received in-kind support from the State Library of NSW and the Taj Foundation.
^ Back To Top