Research success
In a world-first, Western Sydney University researchers together with an expert team will utilise artificial intelligence to enhance radiotherapy, following a grant from Cancer Council NSW worth more than $430,000.
As the last week of the campaign gets underway, a new analysis of western Sydney voting behaviours reveals that western Sydney voters could hold the key to deciding the 2022 federal election outcome.
New research led by Western Sydney University has found that male lyrebirds 'compose' long complex songs created out of mimicked sounds 'sampled' from their environment, and share these songs with their neighbours.
Western Sydney University researchers have discovered a mysterious circular ring near our neighbouring galaxy that could be the first known case of an intergalactic Supernova Remnant – remains of an exploded star that could be up to 7000 years old.
New clinical guidelines for mental health and the use of nutraceuticals and medicinal plants
In a world-first, Western Sydney University and the United States Air Force Academy have successfully received neuromorphic data sent from space after launching ground-breaking neuromorphic cameras on the International Space Station.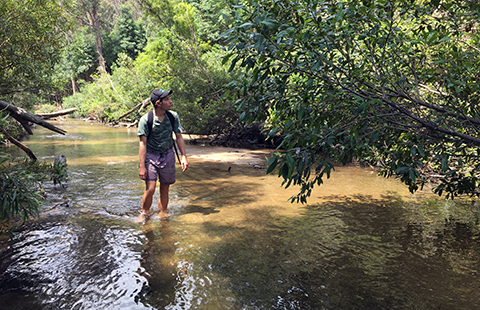 Western Sydney University researchers studying the impact of wastewater on the Wollangambe River – a body of water that flows through the heart of the Blue Mountains World Heritage area – have documented a 'river in recovery'.
A new national study by Western Sydney University researchers has found over 80 per cent of Australian parents support the teaching of gender and sexuality diversity in schools, as part of relationships and sexual health education.
Previous --- Page 2 of 36 --- Next