Western Sydney University recognised for helping transform the lives of students in Myanmar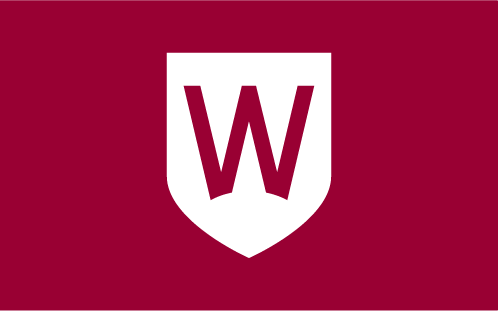 Western Sydney University's support for students displaced by the humanitarian crisis in Myanmar has been recognised with another prestigious international award.
The University's Thai-Myanmar Border Refugee Scholarship Program was named highly commended in the 2023 PIEoneer Awards, which honour innovation and achievement across the global education industry. The Scholarship program was nominated in the Championing Diversity, Equity and Inclusion category.
The scholarship initiative is a collaboration between Western Sydney University, UEH University in Vietnam, and the Institute of International Education (IIE) in Thailand. It gives talented young students displaced by the ongoing conflict in Myanmar the opportunity to study at the University's Vietnam campus.
Starting in 2019 with just two students, the scholarship initiative continues to grow with another five scholarship students commencing a Bachelor of Business at the Vietnam campus in 2023 and an additional 10 students expected to be selected shortly.
It is the second international award for the scholarship program in recent months, having also been recognised with a Century Medal from the Institute of International Education (IIE) earlier this year for its outstanding contribution to international education.
Western Sydney University's Pro Vice-Chancellor Global Development and Provost of the Vietnam campus, Professor Yi-Chen Lan, said he is immensely proud of the collaboration between the three institutions and the life-changing impact it is having on young lives.
"The initiative was established to provide opportunities to academically talented refugee and displaced students living in the refugee camps along the Thai-Myanmar border – students who would otherwise never have the opportunity or means to attend university," said Professor Lan.
"There are tens of thousands of people living in refugee camps along the Thai-Myanmar border, most of who would never have the chance to progress to tertiary education. A scholarship is life-changing – helping displaced and refugee students have a more stable and secure social and economic future."
Professor Lan said Western Sydney University has a long and proud history of ensuring that people from all backgrounds can succeed at university.
"Importantly, we have seen the transformative impact of these scholarships, with the students from Myanmar going on to start exciting careers in other parts of the world," Professor Lan said.
Western Sydney University was named number one in the world two years in a row for its social, ecological and economic impact in the 2022 and 2023 Times Higher Education (THE) University Impact Rankings. This prestigious annual ranking assesses universities on their commitment to the United Nations' Sustainable Development Goals (SDGs).

ENDS
27 September 2023
Latest News
Scentre Group, owner of Westfield destinations in Australia and New Zealand, and Western Sydney University are pleased to announce a new scholarship in recognition of the extraordinary leadership and longstanding career of its recently retired Board Chair, Mr Brian Schwartz AM.
The GIANTS and Western Sydney University have embarked on an exciting new initiative, joining forces to launch a new immersive sports management course.
Western Sydney University and Dr Roy Medich OAM are delighted to announce a major $5 million philanthropic donation from the Medich Foundation to the University's new Indigenous Centre of Excellence.
<!-noindex->