All news stories
Western Sydney manufacturing workers will be able to respond quickly to industry training needs as part of the NSW Government's $37.4 million New Education Training Model (NETM).
Western Sydney University has been recognised as an Employer of Choice for Gender Equality (EOCGE) by the Workplace Gender Equality Agency (WGEA) for the 18th year.
In a world-first, Western Sydney University and the United States Air Force Academy have successfully received neuromorphic data sent from space after launching ground-breaking neuromorphic cameras on the International Space Station.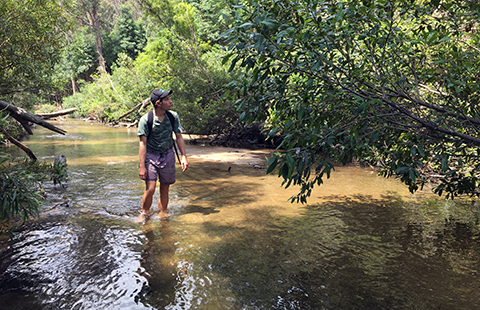 Western Sydney University researchers studying the impact of wastewater on the Wollangambe River – a body of water that flows through the heart of the Blue Mountains World Heritage area – have documented a 'river in recovery'.
Thousands of people in south-western Sydney have been ordered to evacuate as extreme rain pummels the region and floodwaters rise rapidly.
Western Sydney University will celebrate women across the world, including the diverse and talented women from within the University community, as part of International Women's Day 2022.
Previous --- Page 59 of 66 --- Next