All news stories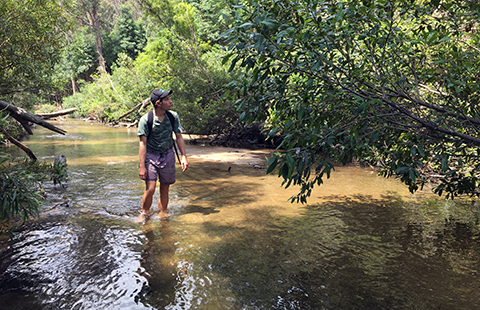 Western Sydney University researchers studying the impact of wastewater on the Wollangambe River – a body of water that flows through the heart of the Blue Mountains World Heritage area – have documented a 'river in recovery'.
Thousands of people in south-western Sydney have been ordered to evacuate as extreme rain pummels the region and floodwaters rise rapidly.
Western Sydney University will celebrate women across the world, including the diverse and talented women from within the University community, as part of International Women's Day 2022.
Western Sydney University stands in concert with the international community in condemning the unprovoked attack against Ukraine by Russia and affirm that the people of Ukraine have the right to freedom, self-determination and access to education.
When the news broke it was tempting to conclude swiftly that Shane Warne died as he had lived. As it turned out, Warne, who was just 52, had declared he was on a serious health kick, trying to lose weight and get in condition.
I'm writing this from the flooded far north coast of New South Wales, where all around me people are contending with the awful and unexpected consequences of a catastrophic flood.
Previous --- Page 13 of 109 --- Next