Awards and appointments
Western Sydney University health science student, David Brown, has been announced as a 2019 New Colombo Plan Scholar, enabling him to study a Master of Teaching at the City University of Hong Kong and Hong Kong Baptist University.
Western Sydney University is pleased to announce the appointment of Associate Professor Anna Cody as the new Dean of the School of Law.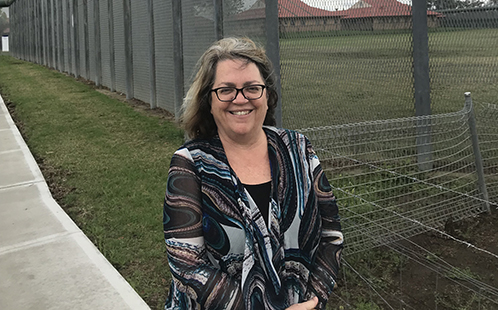 Dr Penelope Abbott, Senior Lecturer at Western Sydney University's School of Medicine has been awarded an esteemed 2018 Churchill Fellowship from the Winston Churchill Memorial Trust.
A team of international physical activity researchers, including Dr Joseph Firth from NICM Health Research Institute, has been awarded an Atlas for outstanding research into mental health in low- and middle-income countries.
Western Sydney University alumna and Liverpool Hospital Resident Medical Officer, Dr Lana Nguyen, has recently been announced as the recipient of the 2018 NSW Junior Medical Officer of the Year Award.
She's an award-winning astrophysicist, presenter on ABC's Stargazing Live, an in-demand public speaker, and now Western's Adjunct Professor Lisa Harvey-Smith has become Australia's first Women-in-STEM Ambassador.
Western is one of five universities across Australia who will award up to seven Westpac Young Technologists Scholarships each year to support tertiary studies in technology-related disciplines.
Two Western researchers, Dr Kate Umbers and Dr Genevieve Steiner, have been awarded the prestigious 2018 Young Tall Poppy Science Award.
Previous --- Page 10 of 17 --- Next