Snapshot News Study
THE INCLUSION AND REPRESENTATION OF YOUNG PEOPLE IN THE AUSTRALIAN NEWS MEDIA
The Australian news media provide an important lens through which we see ourselves and our nation: they both reflect and influence public discourse and priorities.
This snapshot study of news media critiques the inclusion and representation of young Australians (aged 4-18 years) in the news. To achieve this, we have analysed a sample of national, state and regional Australian news media from April 1st, 2019, a day we consider to be an 'unremarkable' day in the news cycle. In total, we analysed 276 news stories across 8 newspapers and 4 television news bulletins.
The findings from this study suggest that young people are seldom given the opportunity to speak for themselves in the news. At the same time, young people as a social category were given almost no attention. In our study, when young people did appear in the news, the most common focus for these stories related to accidents and social welfare. Young Australians were not represented in stories about the economy, politics, environment and climate change. Too often, young people appear in news stories only as victims or family members; or they are spoken about, but not listened to.
If news media do not adequately include and represent the views of young people – especially on the issues that most affect them – this may increase and support their lack of interest in the news and their low levels of trust in news media. While including young people in the news is not always easy – benefits, risks, ethical issues and consent all need to be considered – news media organisations could find ways to include young people more often and in more meaningful ways.
At a time when so much of the focus on news and young people is centered on addressing the issue of 'fake news', this is an important conversation to be had. As the findings from this study suggest, the content of news – and the absence of young people's experiences and perspectives – requires far more scrutiny as well.
>>Download the Report (PDF, 1.3MB)
---
TOOLKIT: ANALYSING THE INCLUSION AND REPRESENTATION OF YOUNG PEOPLE IN THE NEWS MEDIA
We hope that our study provides some initial insights into the inclusion and representation of young people in the news media, but also that it encourages further investigations.
To support this, we are releasing our study's methodology as a toolkit with this report. In doing so we want to encourage researchers, teachers, students, youth-focused organisations and young people to use this toolkit to carry out their own analysis of news media in local, regional or national contexts.
To undertake our research, we used a snapshot news analysis methodology. This was largely adapted from the Who Makes the News global study which supports teams of volunteer researchers around the world to examine how women are represented in the news by examining a diverse sample of news media on one 'unremarkable day'. This study looks at how women are represented as newsreaders, reporters, experts, witnesses and news subjects.
We adapted the model used by this study for three key reasons. First, by taking a single day as a unit for analysis, researchers can consider the different ways a single day has been presented and represented across different news media: a capacity often lost when using other kinds of media analysis methodologies. Second, the methodology is credible and well-tested. Third, it allows people without research training to carry out the study and to adapt it.
Our toolkit can be used by teachers, young people, youth focused organisations, researchers or by news media organisations. It can be used to study one specific news media or many different news media. It can be used for newspapers as well as for news media on radio, TV or online. We hope further studies like our own will increase our understanding of the impact of young people's (under)representation in the Australian news media but also that they can provide an opportunity for dialogue – with news editors, publishers and journalists.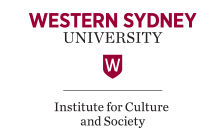 <!-noindex->